RF Signal Generator for 5G Applications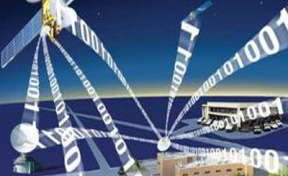 Domain Security
Technologies Internet of Things
5G Infrastructures
Secure Communications
Applications
Innovative TX Signal Generation Solution that convert a digital signal to an analog waveform compliant to 3GPP Standards.
This disruptive system promising performances as for the realization of a 5G handset transmitter with moderate hardware complexity and low power consumption.
Architecture intended to address future wireless transmission requirements :
LTE-A,
Sub-6 Ghz 5G,
Internet Of Things.
Description
The signal generation is based on a piecewise linear approximation, resulting from the use of a differential digital coding associated with a custom digital-to-analog converter (DAC), named here the Riemann Pump. The intrinsic performances of this architecture in terms of quantization noise make the Riemann Pump an efficient DAC for multi-carrier applications.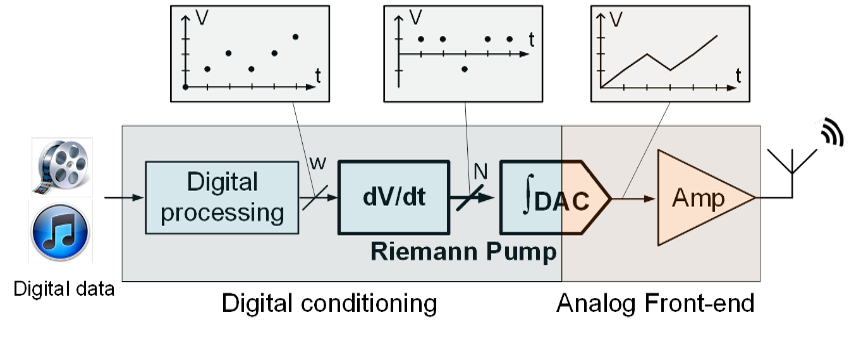 Benefits
Energy efficient data conversion,
High flexibility radio design and bandwith 3GPP standards compliance,
Carrier aggregation intrinsic compatibility,
Low footprint,
Lab proof-tested solution with fab tapped chips.
Maturation
The maturation project aims at the realization and qualification of a demonstrator in CMOS 65nm
Inventors
Yann DEVAL
François RIVET
Yoan VEYRAC
Integration: from Material to Systems (IMS, UMR 5218)
IP
This technology is protected by several patents applications families
Contact
Jacky CHARTIER
%6a%2e%63%68%61%72%74%69%65%72%40%61%73%74%2d%69%6e%6e%6f%76%61%74%69%6f%6e%73%2e%63%6f%6d