ISM : Institute of Molecular Sciences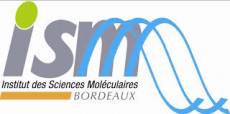 Domains Environenment
Energy
Technologies Green chemistry processes
Processes relating to petroleum chemistry
Microfluidics
Focuses of research & scientific skills
Life Cycle Analysis and Sustainable Chemistry
Molecular Chemistry and Materials
Theoretical chemistry
Molecular Collisions in Extreme Environments
New catalytic tools and their applications in the field of organic synthesis and health
Organic Nanostructures
Analytical Nanosystems
MRI and Molecular Photonics Molecular Spectroscopy
Organic synthesis and natural substances
Specific equipment, resources and techniques
Materials and know-how
Molecular Chemistry and Materials: Nitrogen Absorption, Mercury Intrusion Porosimetry, Thermogravimetry, Mass Spectrometry, Scanning Electron Microscope, Drop Shape Analyzer, X-ray Powder Diffractometer, Helium Pycnometer
Molecular Collisions in Extreme Media: Laser-pumped dye lasers, laser pumped OPOs, uniform supersonic flow reactors, VUV and UV-visible monochromators, time-of-flight mass spectrometers, ...
Technology Platforms
CESAMO analytical platform: Technical and research assistance center, It allows the implementation of techniques including Nuclear Magnetic Resonance and Mass Spectrometry.
Fluidic Platform for Synthesis, SynFluP: Flexible access to many fluidic equipment ranging from microdevices (micromixers, microreactors) to millifluidic systems.
SIV Platform: Center of innovation and expertise in spectroscopy and vibrational imagery to imagine, design the physicochemical methods of tomorrow.
Modeling Pole: Hardware and software resources adapted to molecular modeling.
Technology Transfer centers
BrivaTech: Synthesis and analysis of molecules, particles and functional materials
SAFIRR: Analysis and Training Department in InfraRed and Raman spectroscopies
CESAMO Tech: Chemical analysis and molecular characterization
Collaborations
Research and development
Service provision
Consulting / Expertise / Training
Contact
Jacques SUSPERREGUI
Energy-Greentech business-unit manager
%6a%2e%73%75%73%70%65%72%72%65%67%75%69%40%61%73%74%2d%69%6e%6e%6f%76%61%74%69%6f%6e%73%2e%63%6f%6d
+33 (0)5 33 51 43 36
Identifier
UMR 5255