PIR: Robotization of the installation of fixing inserts in composite structures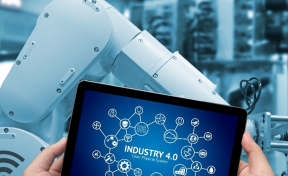 Domain Mobility
Technology Autonomous robotics
Challenges
Currently, the installation of a fixing insert in composite structures is carried out manually. This operation requires skilled labor performing arduous and repetitive tasks.
The automation of production improves worker safety, the quality of the end product and the rate of parts conforming to quality control, while lowering their cost of manufacture. In summary, it improves the productivity of the insert fitting activity.
Innovative solution
PIR is a system integrating all the stages of the installation of inserts in composite materials thanks to a single robotic cell.
APPLICATIONS
The automation of insert fitting can be applied in the following areas:
Aeronautics (cabin layout)

Space (satellite panel)

Automotive

Railway
AVANTAGES
Increased flexibility and adaptability (installation on curved parts)

Productivity gain

Improved quality and repeatability

Possibility of working on small series
DEVELOPEMENT Status : TRL 5
Functional prototype

Possible demonstration for manufacturers
Hox it works ?
PIR brings together technological and software bricks making it possible to have a system integrating all the stages of inserting inserts on a single robotic cell.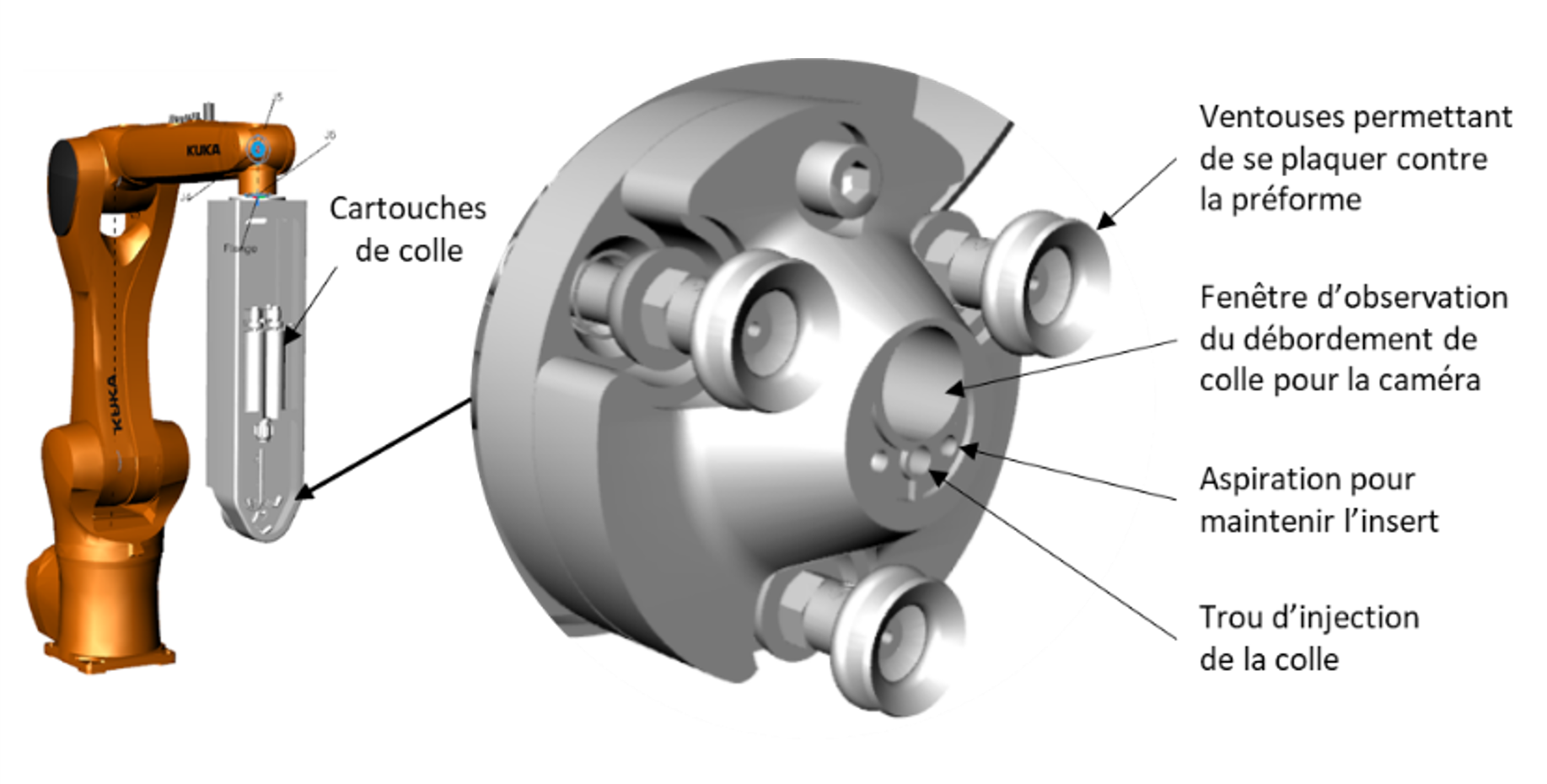 Stages of the insert fitting process:
Checking the quality of the borehole: the effector is brought by the manipulator arm to the theoretical position above the borehole and a camera is used to analyze it.
Correction of the positioning of the effector according to the actual position of the hole measured from the camera.
Taking the insert in the appropriate magazine: the effector is brought above the insert magazine and a suction system keeps the insert in contact with the effector.
Placing the insert in its housing: the effector is positioned at the actual position of the hole.
Glue Injection: While sending glue through one of the two injection holes, the camera observes the glue overflow through the other hole to stop the drive.
The manipulator arm moves the effector over each perforation in an optimized path.
Inventors
Developed par : Serge Durrieu, Vincent Magimel-Pelonnier, Francis Sedeilhan et Maylis Uhart (ESTIA, CompositAdour)
IP
Filing of a patent application dated 01/15/2019
PARTNERSHIP
We are looking for a robotic solution developer and integrator or user / manufacturer of composite structural parts to exploit this technology.
Contact
Matthieu Ayfre
%6d%2e%61%79%66%72%65%40%61%73%74%2d%69%6e%6e%6f%76%61%74%69%6f%6e%73%2e%63%6f%6d
05 33 51 43 09
photo : AdobeStock