HELP (Hydrogen Energy at Low Pressure) : On-demand, easy-to-use dihydrogen generation solution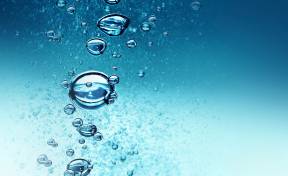 Domains Energy
Mobility
Technology Hydrogen technologies
Market challenges
Hydrogen is one of the main promising solution to replace fossil fuels and moves towards producing "green" and sustainable energy
Currently, one of the technological barriers to the use of fuel cells concerns the fuel supply: hydrogen.
One of the possible solutions is not to store hydrogen but to produce it on demand.
Applications
Mobility : Electric bicycle, scooter, cart, car, wheelchair, trains ...
Portable backup power source : Electronic equipment recharge
Competitives advantages
Transportable: Compact technology
Safe: No storage of flammable and explosive gas
Without constraint: Reaction at ambient temperature and atmospheric pressure
Controlled: The amount of hydrogen to be generated is directly proportional to the amount of reagent and salt water brought together
Cost effective
How it works
The HELP technology offers a portable on-demand hydrogen generation unit, especially for fuel cell power.
In particular, the technology concerns: a device for producing dihydrogen capable of supplying a fuel cell. This reactor operates from a consumable capsule comprising a magnesium-based material intended to hydrolyze in contact with an aqueous solution stored in a tank.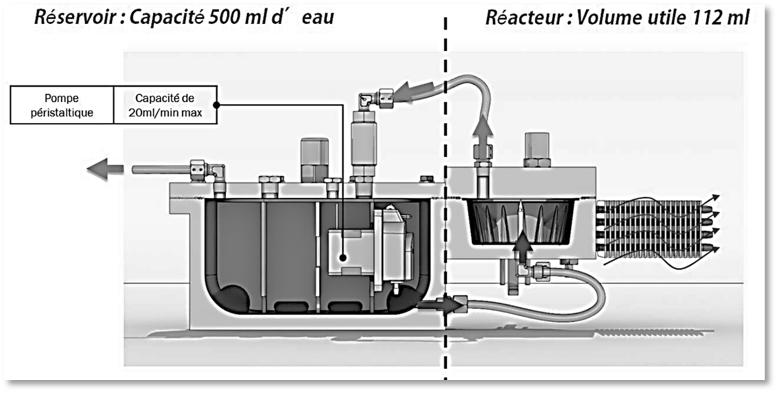 Characteristics
Properties

Value

Extension of autonomy

P < 10W

E < 20 Wh

M(Mg) < 10g

On demand production

10W < P < 500W

20Wh < E < 150Wh

10g < M(Mg) < 100g

Tank refill

500W < P < 2kW

150Wh < E < 700Wh

100g < M(Mg) <500g
Development Status
TRL : 5
In technological maturation
POC
A prototype has been developed
Prototype performance

Tests have been carried out to demonstrate that the hydrogen produced by this prototype generator makes it possible to feed continuously, for a substantial period of time, a charged PEM fuel cell to generate an electric power compatible required by an electric assistance from a bicycle.
Inventors
Developed by a research team of
ICMCB / IMS
IP
2 Patents granted :
US 10,407,303 B2
EP 337 10 87 B1
Use of a magnesium-based material for producing dihydrogen or electricity
Contact
Benoît SORE
%62%2e%73%6f%72%65%40%61%73%74%2d%69%6e%6e%6f%76%61%74%69%6f%6e%73%2e%63%6f%6d
+33 (0)5 33 51 43 29
+33 (0)6 63 51 28 76