Innovative design for an improved tubular heat exchanger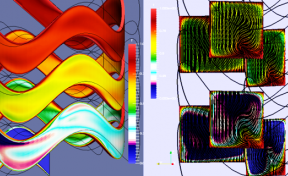 Domains Environenment
Habitat
Energy
Mobility
Technology Low temperature heat recovery technologies
Market Challenges
Waste heat recovery and optimization and heat transfer optimization pose significant challenges, particularly in terms of system performance, size and cost.
Indeed, the current installations take up space and the shaping process is expensive.
Among the improvement leads, chaotic flows are wellknown to be especially effcient for heat transfer and mixing but diffcult to manufacture at reasonnable cost and size.
Innovative solution
We developed a compact heat exchanger system designed with sine-helicoidal geometry channels generating chaotic flows.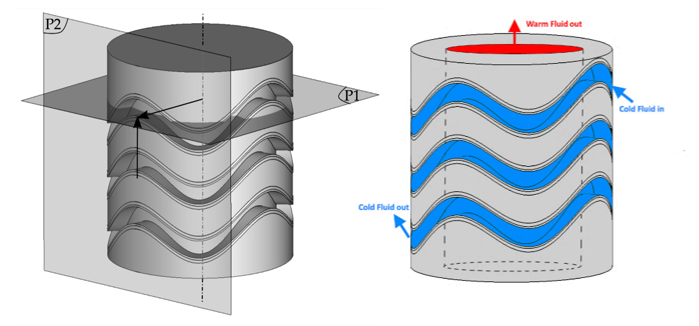 Benefits
This innovative shape allows :
Customized & optimized design for each use case
Improved mixing & heat transfer compared to classical tubular systems
Easy production by traditional method or 3D printing
Save space
Suggested Applications
All areas with strong heat exchange/mixing/reacting efficiency expectations:
Agri-food engineering
Chemical and petroleom engineering
Aeronautical
Automotive
Heat recovery
etc.
Inventors
Yves LE GUER
Kamal EL OMARI
Univ. Pau & Pays Adour, E2S UPPA (Laboratoire SIAME)
IP
Patent applications : patent filed in January 2019
Contact
Benoît Sore
%62%2e%73%6f%72%65%40%61%73%74%2d%69%6e%6e%6f%76%61%74%69%6f%6e%73%2e%63%6f%6d