Predictive test of the response to anti-TNFα treatment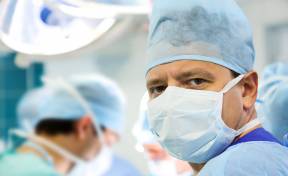 Domain Health and wellbeing
Technology Metaomic
Applications
Microbiota biomarker to predict positive response to anti-TNFα treatment
Ankylosing spondylitis, Crohn's disease, ulcerative colitis anti-TNF therapy
Other inflammatory diseases such as psoriasis, rheumatoid arthritis, psoriatic arthritis,, for which anti-TNF therapy is prescribed.
Description
Although effective in blocking the mechanisms of chronic rheumatic inflammation, anti-TNF are expensive biotherapies that may present infectious risks. They are therefore prescribed after observation and in 2nd line after NSAIDs and failure of methotrexate.
This technology is a test which detects a level of expression of burkholderia bacteria in the microbiota of patients with Ankylosing spondylitis, Ulcerative colitis and Crohn disease for earlier and more efficient treatment with anti-TNF.
Benefits
Adapted anti -TNF therapy
Predictive efficacy
Earlier prescription
Adverse effets preservation for non-responding patients
Customized dosage
Reduced cost of disease management (for
non-responding patients, and in general with reduction on NSAID consumption)
Inventors
Pr Thierry SCHAEVERBEKE
Head of the Rheumatology department
Bordeaux University Hospital Center
Medical coordinator of ACRONIM
Contact
Jean-Luc Chagnaud
%6a%6c%2e%63%68%61%67%6e%61%75%64%40%61%73%74%2d%69%6e%6e%6f%76%61%74%69%6f%6e%73%2e%63%6f%6d