High power Ytterbium pumped femtosecond Optical Parametric Oscillator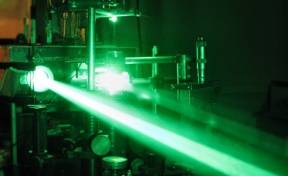 Domaines Santé et Bien-être
Numérique
Technologie Modélisation, simulation et ingénierie numérique
Applications
The potential application areas of OPOs are very diverse.
Some examples are:
Multiphoton excitation,
Terahertz imaging,
Confocal microscopy,
Atomic and molecular spectroscopy.
Description
Our Optical Parametric Oscillator (OPO) pumped is based on fan poled OPO crystal pumped by a self-mode locked Yb:Fiber laser.
It makes it possible to deliver sub-100 fs pulses which duration is limited by the spectrum.
The central wavelength of the pulses is tunable from 1.3 µm to 1.95 µm and the average power is up to 2 W.
The typical M2 is better than 1.2 and the repetition rate, typically in between 40 MHz and 100 MHz, is locked to pump laser.
An easier option is available and makes it possible to cover the spectral ranging from 2.2 µm to 5 µm.
Benefits
Sub 100 fs pulses,
Cover the spectral ranging from 2.2 µm to 5 µm
high average power (up tio 2W),
fully automated,
low-cost system
Inventeurs
Eric FREYSZ
Laboratoire Ondes et Matière d'Aquitaine (LOMA, UMR 5796)
Contact
Matthieu AYFRE
%6d%2e%61%79%66%72%65%40%61%73%74%2d%69%6e%6e%6f%76%61%74%69%6f%6e%73%2e%63%6f%6d